Is Dill Weed The Same As Dill?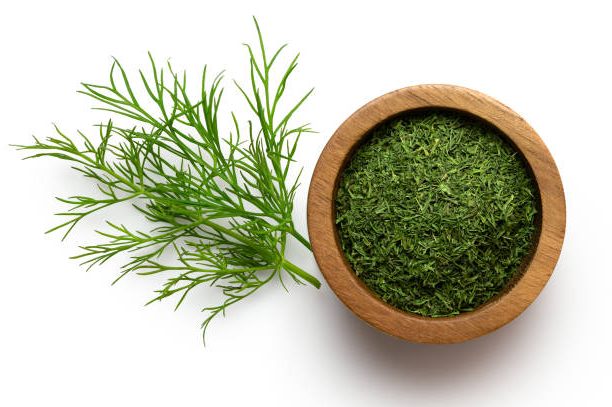 This is one of the most popular questions I've been asked at different places and even on the internet when engaging in food forums. In this article I'll take my time to answer the question 'is dill weed the same as dill?'. It's obvious there is a huge level of confusion concerning the dill plant and different parts of it that can be consumed. These different parts of the dill plants have different names according to how they are prepared and how they are consumed.
What Is Dill?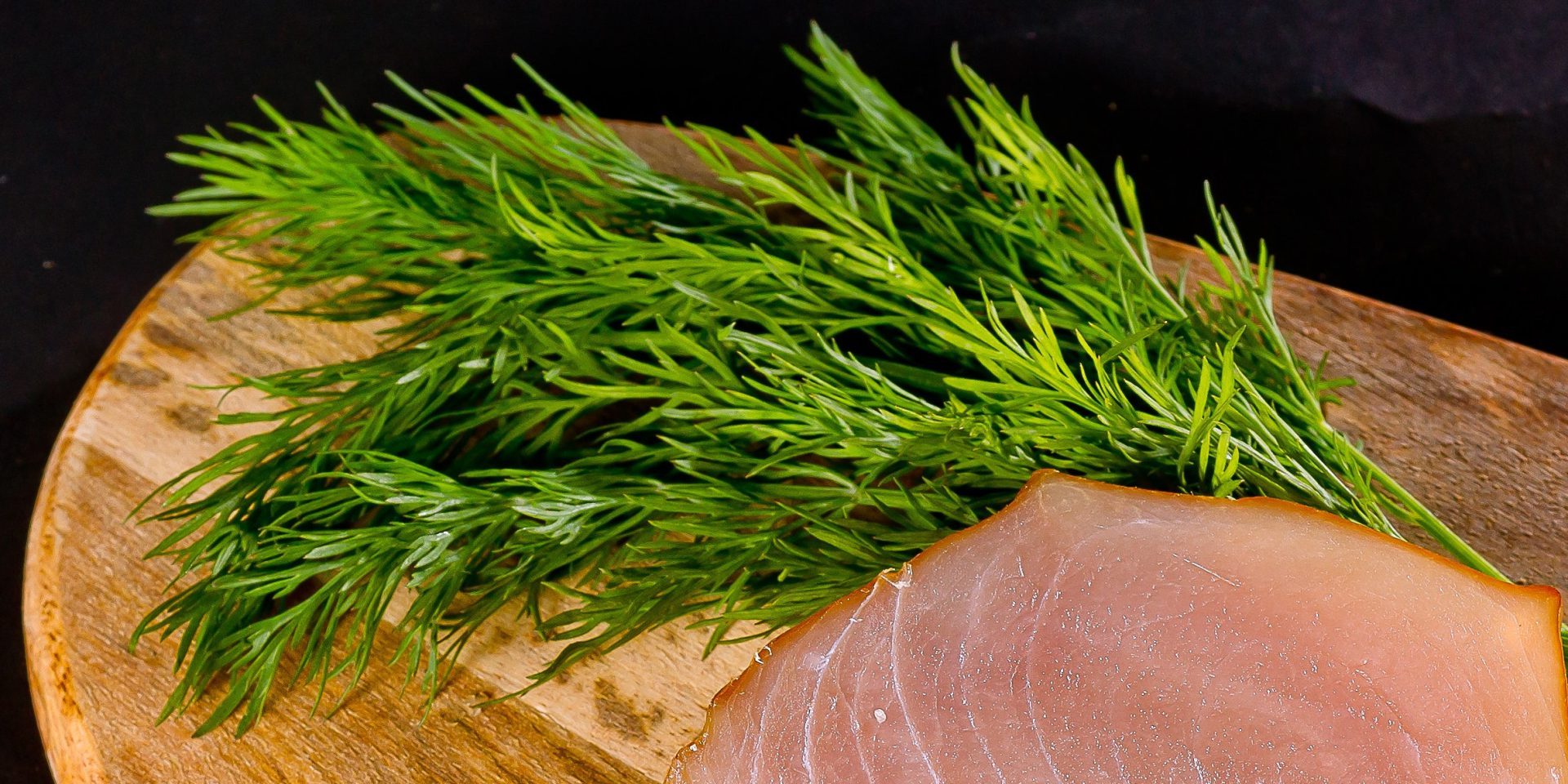 The dill plant, scientifically known as Anethum graveolens, is a herbaceous annual plant that belongs to the Apiaceae family. It is native to the Mediterranean region but is cultivated in many parts of the world for its culinary and medicinal uses. The dill plant is highly valued for its aromatic leaves, flavorful seeds, and delicate yellow flowers. In fact, dill is mostly consumed simply for the flavor and aroma it brings to recipes which makes it a highly valued spice/herb.
For cooking applications, both the leaves and seeds of the dill plant are widely used. The leaves have a fresh, grassy flavor with hints of anise and parsley. They are commonly used as a seasoning in various dishes, particularly in cuisines from the Mediterranean, Eastern Europe, and the Middle East. Dill leaves are often added to salads, dressings, sauces, soups, and seafood dishes, where their vibrant flavor enhances the overall taste.
Dill seeds have a slightly stronger flavor compared to the leaves and possess a warm, sweet, and tangy taste. They are commonly used as a spice and can be found in pickling recipes, bread, stews, and various savory dishes. Dill seeds are also used in the production of essential oils, which are utilized in perfumes, soaps, and cosmetics.
What Is Dill Weed?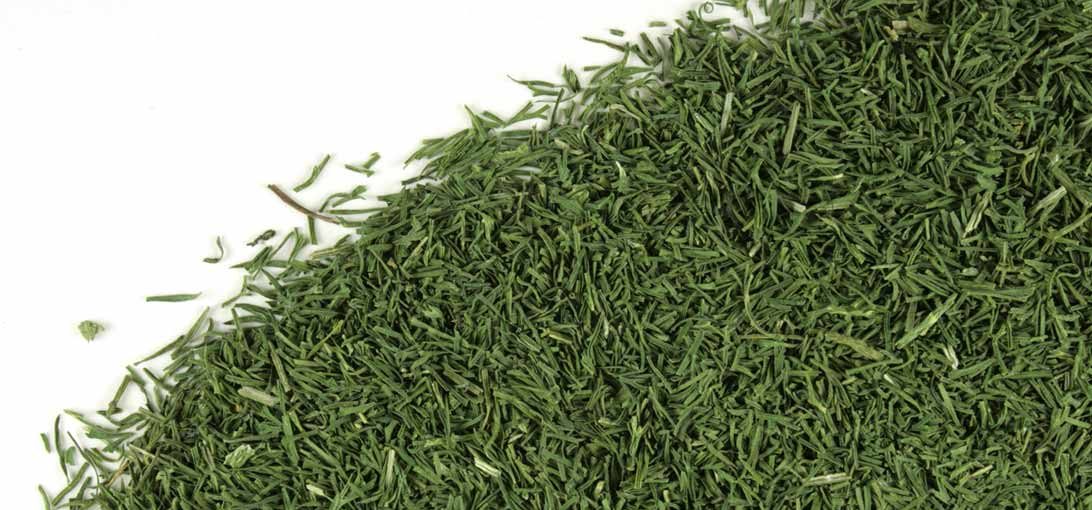 Dill weed refers to the leaves of the dill plant that I explained up above. When you go to grocery stores and you see the item sold as 'dill weed', it simply refers to just the leaves of the dill plant. While some stores or cooks call dill weed just dill, it isn't quite accurate since the term 'dill' refers to the entire plant. The plant has edible seeds, leaves and even stems. Just the leaves alone are accurately called 'Dill Weed'. Dill weed is usually consumed fresh before flowering of the plant so as to maintain the original taste of the dill weed.
Now to the important question once again, answering with the explanations I provided in two sections above…
Is Dill The Same As Dill Weed
Dill and dill weed refers to parts of the dill plant. Dill refers to the entire plant which includes the seeds, the leaves, the stems and even the flowers(which are equally edible but bitter in taste), while Dill Weed refers to just the leaves of the dill plant. Dill weed is another name for dill leaves. So, they're not quite the same thing even though stores occasionally switch their names which resulted in the confusion.
Interestingly, even though dill weed refers to just the leaves of the dill plant, it is mostly not consumed fresh. Dill weed is consumed dried and that makes the fresh one alongside the stem which stores call dill or fresh dill taste vastly different from dill weed. In the following section, I'll show you a Dill vs Dill Weed comparison table that highlights the differences between the two slightly different parts of the same plant.
Dill vs Dill Weed
When you go to the stores and they tell you 'Dill', they are referring to 'fresh dill' and when they tell you dill weed they are referring to 'dried dill weed'
| Aspect | Fresh Dill | Dill Weed |
| --- | --- | --- |
| Appearance | Feathery, fern-like leaves | Dried leaves, often crushed or powdered |
| Flavor | Bright, fresh, grassy, slightly sweet | Aromatic, slightly milder than fresh dill |
| Intensity | Stronger flavor and aroma | Slightly less intense than fresh dill |
| Culinary Use | Best used fresh | Versatile, used in both fresh and dried forms |
| Texture | Tender, delicate leaves | Leaves may be slightly tougher when dried |
| Shelf Life | Shorter shelf life, best when used soon after harvesting | Longer shelf life, can be stored for months |
| Availability | Seasonal availability in some regions | Widely available, dried form is accessible |
| Application | Often used as a garnish, added towards the end of cooking | Added during cooking or used as a spice in various dishes |
| Substitutions | Fresh parsley, fennel fronds | Fresh dill can be used as a substitute for dill weed, but the flavor may be more pronounced |
It's important to note that while fresh dill and dill weed share similar flavors and characteristics, there may be slight variations due to the drying process. Fresh dill tends to have a stronger and more vibrant taste, while dill weed offers convenience and longer storage options. Both forms of dill are valued for their ability to add a unique and refreshing flavor to a wide range of culinary creations and that is probably why you need to try them out.
Finally, there is an important popular and widely used part of the dill plant that I have not touched, that is the dill seed. The dill seed is equally edible and the below section would explain a little about it.
Dill Seed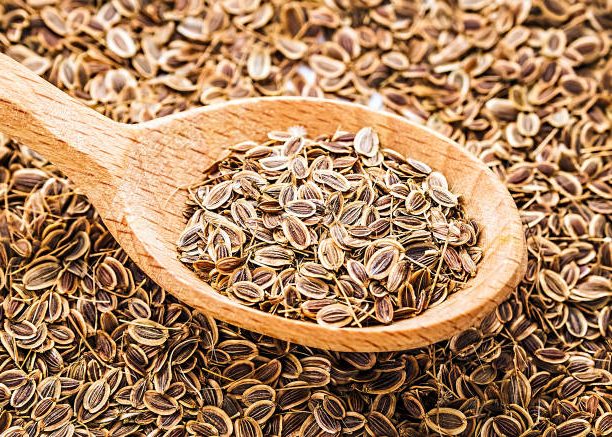 Dill seeds just like other parts of dill plant, are an integral part of cooking in many cuisines around the world where it is popular. These small, oval-shaped seeds are harvested from the dill plant. Dill seeds have a distinct flavor that is warm, slightly sweet, and tangy, making them a versatile spice for various culinary applications.
When you are using dill seeds to cook, it's important to note that their flavor is stronger and more concentrated compared to fresh dill weed or dill leaves. Here are some ways dill seeds are used in cooking:
Pickling: Dill seeds are commonly used in pickling recipes. They add a unique flavor that pairs well with pickled cucumbers, onions, beets, and other vegetables. Dill seeds can be added to the pickling brine to infuse a distinctive taste into the preserved vegetables. Their aromatic qualities contribute to the overall flavor profile of pickled products.
Breads and Baked Goods: Dill seeds can be incorporated into bread and baked goods to provide a savory and aromatic element. They are often added to bread dough, particularly rye bread, for a touch of tanginess and complexity. Dill seeds can also be sprinkled on top of breadsticks or added to savory scones, biscuits, or crackers to enhance their flavor.
Spice Blends and Seasonings: Dill seeds are a key ingredient in various spice blends and seasonings. They are commonly found in recipes like curry powder, garam masala, and pickling spice blends. Dill seeds add a unique dimension to these blends, contributing to their overall taste and aroma.
Soups and Stews: Dill seeds can be used to season soups, stews, and broths. They add a warm and slightly tangy flavor that pairs well with vegetable, meat, and fish-based dishes. Dill seeds can be added to simmering soups or stews to infuse their flavors into the dish.
Herbal Infusions and Tea: Dill seeds can be used to make herbal infusions and tea. They are often steeped in hot water to create a soothing and aromatic beverage. Dill seed tea is believed to have digestive properties and is commonly consumed to alleviate gastrointestinal discomfort.
Spice Rubs and Marinades: Dill seeds can be crushed or ground to create spice rubs or marinades for meats, poultry, and fish. They enhance the flavor of the meat, adding a unique zesty and tangy taste. Dill seed-infused marinades are particularly delicious for grilled or roasted dishes.
When using dill seeds in cooking, it's recommended to lightly crush or grind them just before use to release their flavors. This helps to maximize their aromatic qualities and ensure the best taste experience. With their warm and tangy flavor, dill seeds offer a delightful addition to a wide range of dishes, infusing them with a distinctive and flavorful touch.
At the end of this article, I'm sure I've been able to answer the question 'is dill weed the same as dill?'. If you have any other question or difficulties you have faced in the kitchen and you need help or want to understand certain recipes and their ingredients, send in your questions and I'll take my time to answer it and probably write on it for others.